Guaranteed Pest Solutions For Brandon, FL Properties
The metropolitan area around Tampa, Clearwater, and St. Petersburg is full of surprisingly beautiful country, including the town of Brandon, Florida. Brandon is a census-designated area of about 100,000 people, considered to be one of the larger cities in Hillsborough County. Today, Brandon is known for being a retirement hot spot for professional sports players and their families. Stevie and Joey Graham, Chris Gannon, and Paul Orndorff are just a few of the more well-recognized names.

Sports make up a large part of what makes Brandon a great place to be. However, its 'opposing teams' can be difficult, stressful, or even dangerous to manage alone. Pests are one of the biggest forces of opposition for Brandon's home and business owners and make it almost impossible to maintain a higher quality of life.

For nearly a decade, EcoTech Pest Control has been Brandon's leading force against pests and their various forms of destruction. We have been passionate about delivering excellence in treatment and management since 2013, and take extreme pride in the work we do. If you are a home or business owner in Brandon looking for sustainable, manageable, and affordable pest control in Hillsborough County, EcoTech Pest Control is ready to help. Call today to request your no-obligation quote.
Home Pest Control In Brandon, FL
Almost every homeowner in Brandon will suffer from some sort of pest activity during their lifetime. Why should they not have access to safe and affordable help along the way?
The award-winning team at EcoTech Pest Control is prepared to serve you in any capacity we can, offering a full-service residential pest control plan following six steps:
1. Home Foundational Inspection

2. Cobweb And Nest Removal

3. Lawn Inspection

4. Entry Point Inspections

5. Home Interior Inspection

6. Finalized Pest Report
Using a combination of Integrated Pest Management (IPM) techniques and low-toxicity products, EcoTech Pest Control is capable of removing any pests at any time. Give us a call today to schedule effective home pest control in Brandon, FL.
Brandon's Easy-To-Use Guide To Termite Control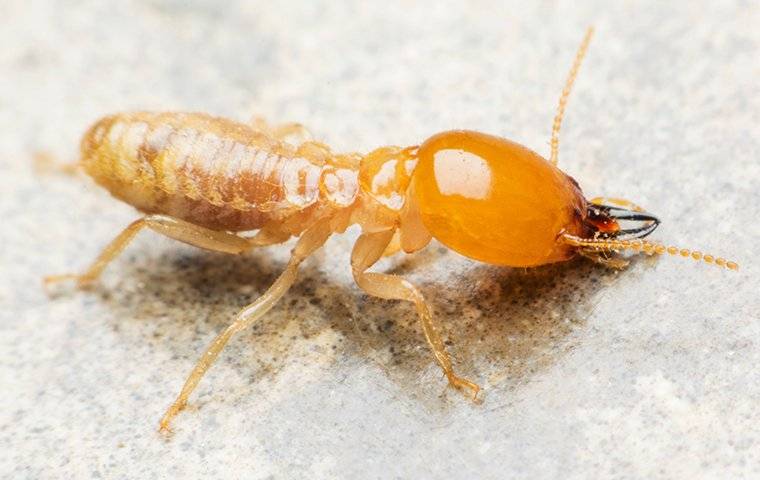 Termites are dangerous wood-eating pests that bring extreme stress to infested areas. Here in Florida, they are some of the most common household invading insect species. Not only do termites weaken industrial supports and hollow out walls, but they can engage in this activity 24/7. Homeowner insurance policies usually do not cover damages associated with termite activity, requiring out-of-pocket money from homeowners. This is one of the many reasons why termites cause over 5 billion dollars worth of damage around the world.
The vast majority of termite infestations are preventable, especially if following a vetted plan of prevention and mitigation. Use this easy guide to protect your Brandon home from wood-eating termites:
Eliminate as much moisture as possible from the inside and outside of the house. Look for a high-quality dehumidifier or a set of desiccant bags.
Replace your landscape mulching with river rock or peat stone.
If you have any new construction around the property, invest in termite prevention sprays for wooden items. This will be an invaluable asset for your home as the years go on.
Termite control programs from EcoTech Pest Control are a great way to protect your home while also protecting the local environment. Give us a call to schedule total termite control in Brandon, FL.
How Did These Rodents Get Into My Brandon Home?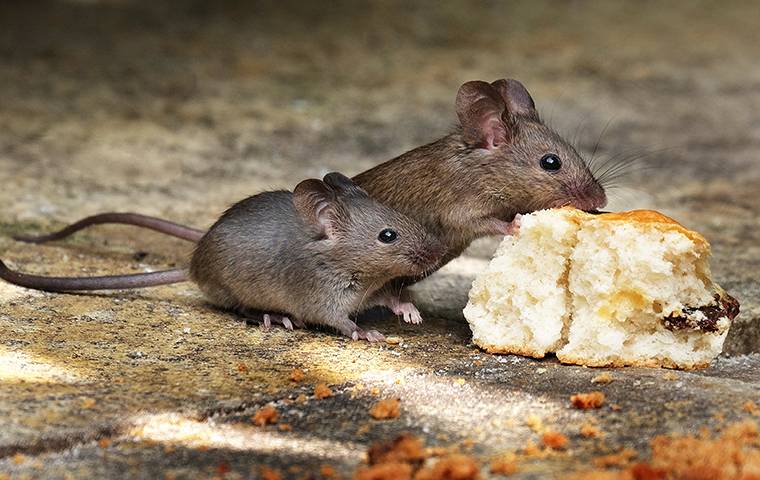 Rodents like rats and mice can fit through almost any entry point around the home. Rats can squeeze through holes as small as a quarter, giving them access to almost every major room in the building. If you are currently suffering from a rodent infestation, or are concerned that you might not know about one, consider these factors:
Are there gaps under your doors and windows?
Are there rips on your screens?
Are there any kinds of cracks or fissures around the foundations of the house?
If you can answer 'yes' to any of these questions, you may have found some ways that rodents could access your Brandon home. Reach out to us to learn more about our complete rodent control solutions in Brandon, FL.
Commercial Pest Control In Brandon, FL
There are hundreds of businesses throughout the Brandon area, many of them suffering from pest problems that their owners cannot handle alone. Pest infestations lead to a loss of customers, capital, and consumer confidence, lowering your ability to perform. That's why the professionals at EcoTech Pest Control offer fully adaptable plans to meet your needs.

Every commercial pest control plan we develop is uniquely designed, using the best of our community to serve the best of yours. We offer treatment for industries like:
Healthcare Facilities
Childcare Buildings
Restaurants
Warehouses Or Storage Units
Educational Organizations
Give us a call today to schedule comprehensive commercial pest control in Brandon, FL. EcoTech Pest Control is standing by to help!