Professional Pest Solutions For Belleair, FL Properties
With its stunning view of the Gulf of Mexico, in Pinellas County the small beach town of Belleair is where people come to enjoy life. The town is equipped with both a golf course and a country club, as well as well-maintained parks, so outdoor activity and nature are around every corner. Enjoying everything that Belleair has to offer is made easier with its year-round warm temperatures. But with a significant amount of humidity and scattered showers, pests are an unfortunately common occurrence. That's why at EcoTech Pest Control Services, we look to provide residents and businesses with the highest quality environmentally-friendly pest control solutions. With our proactive communication, dedication to professionalism, and attention to detail, EcoTech Pest Control Services is the Pinellas County pest control team that residents have been turning to since 2013. To request your free quote, contact us today.
Home Pest Control In Belleair, FL
At EcoTech Pest Control Services, we are dedicated to making the residential pest control process stress-free. As a locally owned and operated business, we know the landscape that we serve intimately, which means that in addition to our decade of experience in business, we are experts in the area. Our team of technicians is both GreenPro and QualityPro certified and undergoes regular training so that they are always up-to-date on the latest technologies.
In addition to our qualifications, our team also follows Integrated Pest Management methods, which means that in addition to eco-friendly products, we actually seek to understand why something is happening, rather than just treat a problem blindly. During our inspection process, our thorough findings are always shared with homeowners in a detailed report so that everyone is on the same page. In addition to our residential pest control services in Belleair, we also offer targeted solutions for termites, rodents, mosquitoes, wildlife, and fumigation. For more information on how we can keep your Belleair home pest-free, contact us today!
Belleair Homeowners Guide To Avoiding Mice Infestations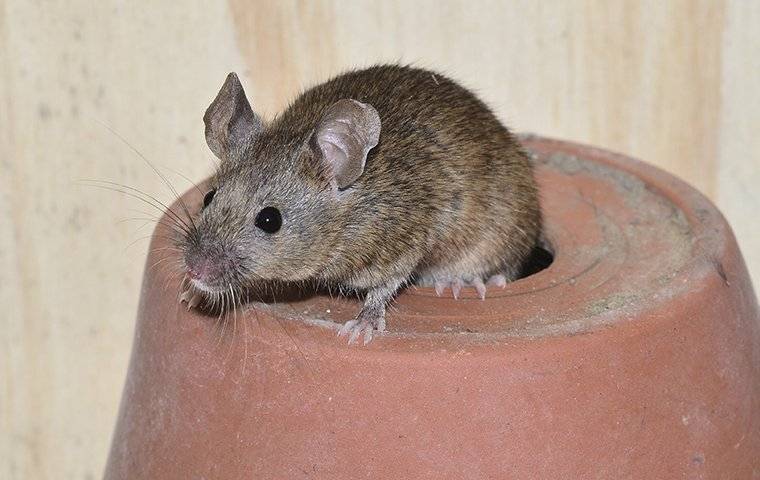 When mice find their way inside of your Belleair home, they spread diseases like hantavirus; chew at your walls and electrical wiring, which can lead to house fires; and bring along with them parasites like ticks, fleas, mites, and bed bugs. That's why preventing them is one of the best practices Belleair homeowners can follow to keep their homes safe. Here are a few tips to avoid mouse infestations:
Seal up the cracks and crevices around your home with materials like sheet metal and wire mesh.

Always store your food and pantry items in airtight containers.

Use a garbage bin with a secure lid and remove the trash regularly.

Keep the surfaces and floors around your home clean and free from food spills and crumbs.

Aim to declutter as much as possible, removing piles of old newspapers and magazines, as well as packing materials.

Keep your crawl spaces and attics well ventilated.
For more information on preventing and controlling a mouse infestation in Belleair, contact EcoTech Pest Control Services today.
The Trick To Spotting A Bed Bug Problem In Your Belleair Home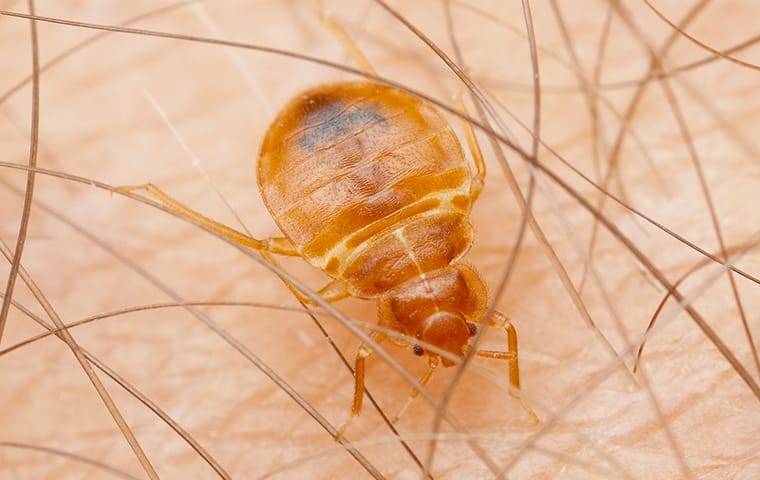 Bed bugs are small parasites that latch onto items like secondhand furniture and personal belongings, or are spread around your Belleair property due to a wildlife or rodent population problem. And unfortunately, because bed bugs tend to hide out of sight of people and do most of their work at night, they can go undetected and thus, only create larger issues. Here are some of the ways that you may be able to determine whether or not you have a bed bug infestation in your home:
Reddish brown-colored staining on sheets and bed linens

A potent musky odor

The presence of eggs, eggshells, nymphs, fecal matter, and shed body parts

Actual bed bugs

Being covered in itchy welts and not remembering how you got them
Bed bugs are tedious pests to handle on your own, and not eliminating the entire infestation could result in a larger one. For complete protection against bed bugs, contact EcoTech Pest Control Services today to get started on our Belleair bed bug control services.
Commercial Pest Control In Belleair, FL
No matter the industry you work in, keeping pests away from your Belleair business is critical. Something like a termite colony can shut down any operation, and nuisance birds can make customers feel unwelcome. That's why at EcoTech Pest Control Services, we are committed to bringing our commercial clients the absolute finest services around. Our team of technicians is both QuailtyPro and GreenPro certified, as well as educated regularly on the newest treatments and techniques. We customize every pest control plan to meet your unique needs, but everything we do is centered around the methods of Integrated Pest Management, which means that we will be able to create lasting results. But we don't stop there. At EcoTech Pest Control Services we provide 24/7 on-call emergency services, a 100% satisfaction guarantee, and customer support that is always there for you. To schedule your first inspection and to learn more about keeping your Belleair business pest-free, contact us today.