Professional Pest Control In Bayonet Point, FL
When Bayonet Point comes up in conversation, Floridians immediately think of sunny skies and gentle waters. This beautiful city is known all over the state for its clear beaches and laid-back atmosphere and is particularly beloved by snowbirds and heat-seeking residents. More than 23,000 locals make Bayonet Point a joy to visit, offering a warm, hospitable atmosphere that keeps visitors coming back for more.
However, not all is as it seems in this sleepy city. Pests have also discovered the benefits of life in Bayonet Point and have begun to invade in full force. Home and business owners alike are all too aware that their city is under attack and strive to protect it through any means possible – including help from EcoTech Pest Control Services.
EcoTech Pest Control Services is a proud provider of Pasco County pest control in Bayonet Point and beyond. A registered provider of eco-friendly and environmentally responsible pest control, we've helped hundreds of home and business owners create a treatment plan they love. With dozens of different treatments and a year-round approach to pest control, our team makes it easy to defend your property and your conscience.
Get started on a customized pest control plan for your Bayonet Point property. Call today for a quote regarding our local pest control services.
Residential Pest Control In Bayonet Point
Bayonet Point homes experience more than their fair share of pest invasions. From moisture-loving termites to hungry roaches and ants, there seems to be no end to the onslaught of insects. When compounded by changing seasons and additional environmental concerns, resolving pest concerns by yourself can feel frustrating and intimidating.
Fortunately, you don't need to navigate household pest management on your own. EcoTech Pest Control Services provides comprehensive residential pest control services to homeowners throughout Bayonet Point, complete with home inspections, eco-friendly treatments, and consistent follow-up visits. Our company is recognized as an industry leader in Integrated Pest Management Methodology, and we proudly use our knowledge to protect clients, their families, and their environment.
Make an eco-friendly choice for your home and our planet. Contact EcoTech Pest Control Services now to explore our pest management solutions.
A Guide To Effective Mosquito Control For Your Bayonet Point Property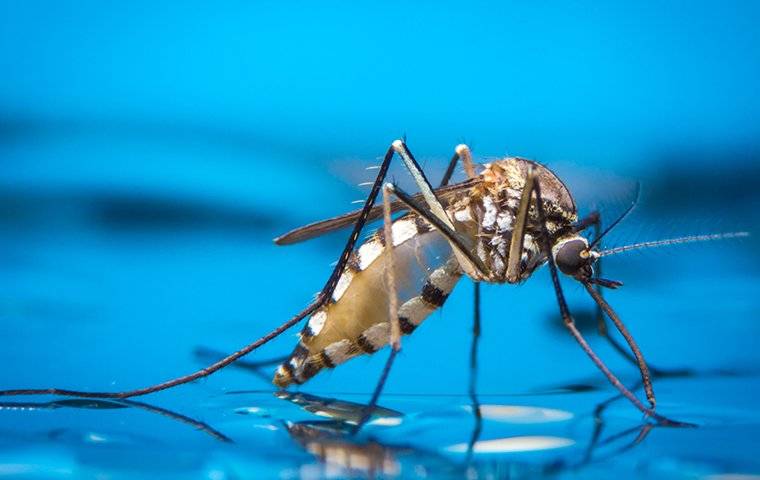 Florida's homeowners have dealt with severe mosquito populations for hundreds of years. Bayonet Point is no exception, struggling against thousands of pest vectors every single day. Some mosquito prevention can be helpful for reducing populations or managing growth, but they are rarely enough to remove entire infestations.
If you're looking to implement effective mosquito control around your Bayonet Point property, here are a few tips to get you started:
Remove standing water around the house. This limits the areas where female mosquitos can lay their eggs, lowering their populations over the course of several weeks.
Trim back shrubbery. Dense vegetation can house excess moisture and humidity, which creates the perfect breeding ground for mosquitoes.
Sign up for regular mosquito control from EcoTech Pest Control Services. Seasonal product applications create a secure barrier without exposing your loved ones to harmful chemicals.
Get effective mosquito control for your Bayonet Point home today. Submit an online contact form to EcoTech Pest Control Services right away.
Bayonet Point Pest Control For Ants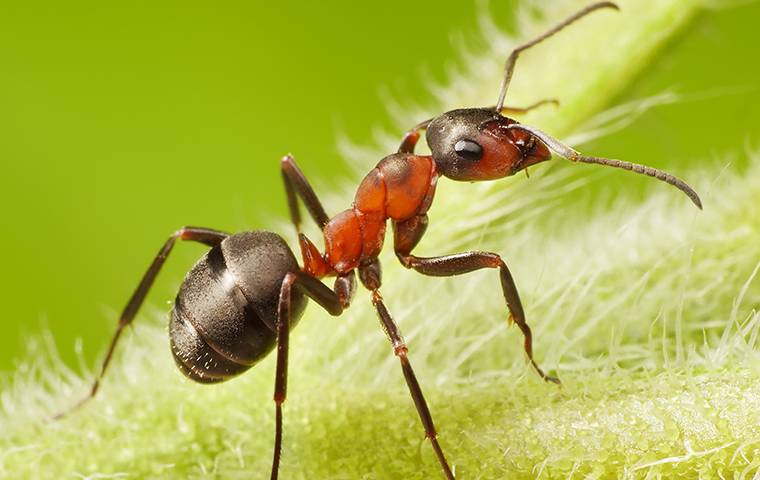 Contrary to popular belief, you cannot control ants by DIY techniques alone. These insects are extraordinarily hardy and can be challenging to remove without professional assistance, which is why most Bayonet Point property owners opt for professional treatments.
At EcoTech Pest Control Services, we've offered eco-friendly ant control services for many years. Our technicians are skilled at applying necessary products without impacting your home, habitat, or local environment. Whether you're dealing with dangerous fire ants or destructive carpenter ants, we have a solution that works.
Get rid of ants in Bayonet Point with a little help from EcoTech Pest Control Services. Get your free quote online today.
Commercial Pest Control In Bayonet Point
Pests will always be a threat to Bayonet Point businesses. Regardless of your business type, size, or industry, unwarranted pest activity can undermine your commercial operations, endanger your customers, and even lead to poor reviews. If left alone for long enough, pests may even be the reason you close your doors for good.
EcoTech Pest Control Services makes sure these fears are nothing but a passing concern. In business since 2013, we understand what it takes to protect a commercial property while following approved industry guidelines.
The proof is in the pudding:
We serve hundreds of clients in complicated industries, including government, healthcare, assisted living, and more.
We provide exhaustive lists of eco-friendly treatments that address your concerns without putting your loved ones at risk.
We offer an on-call emergency response that answers your calls in two hours and treats your business in six hours.
Make a bold decision for your Bayonet Point business. Contact EcoTech Pest Control Services for a comprehensive quote for commercial pest control services.