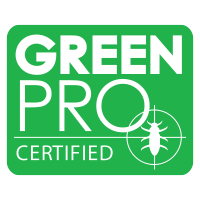 GreenPro Certified
In order to be GreenPro Certified, we have to minimize the exposure of pesticides to humans, pets, and other animals that we are targeting in the treatment, and the environment. We do this by:
Providing GreenPro training for all of our service professionals.
Using Integrated Pest Management practices.
Providing and documenting inspections, monitoring, and follow-up services.
Maintaining proactive communication with our customers.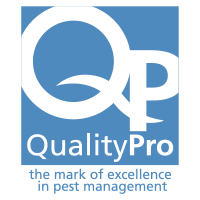 QualityPro Certified
Becoming QualityPro Certified requires us to meet stringent standards set forth by the Foundation for Professional Pest Management. These 16 standards cover a number of topics under the major headings of:
Business Operations
Environmental Stewardship
Consumer Relations
Sales/Technician Testing
QualityPro Schools Certified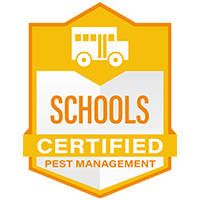 QualityPro Schools Certified
In order to earn the QualityPro Schools Certification, all service professionals must pass an exam that covers the following topics:
Integrated Pest Management in schools
Inspections and monitoring
Communications
Pest prevention
Control tools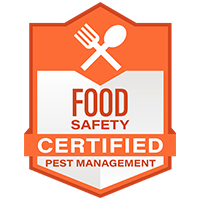 QualityPro Food Safety Certified
Performing pest control in a facility that handles food requires special care. In order to become QualityPro Food Safety Certified, all of our service professionals had to pass an exam that covered the following topics:
Food safety
Prevention
Best management practices
Pests
Inspections
Traps
Pesticides
National Pest Management Association Member
The National Pest Management Association is a non-profit organization formed to aid the pest management industry in providing pest control to protect public health and property. They provide continuing education to their members, as well as distribute information to pest professionals, homeowners, and businesses.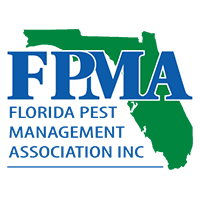 Florida Pest Management Association Member
The Florida Pest Management Association was founded to promote high standards of business ethics among its members, provide education and research in the industry, and to cooperate with local, state, and federal governments for the health and safety of members and the public.